We thought you may like to get to know your scoopers better: Most clients are at work when we service their yards; therefore, we started this feature article at the beginning of this year. Each month 2-3 techs and/or office staff are profiled. Did you miss the article featuring your tech? Check out the techs featured in January, February, March, April, May, June, July,  August , September, & October.
Holly
Routing Assistant
With Pet Scoop since 01/24/2007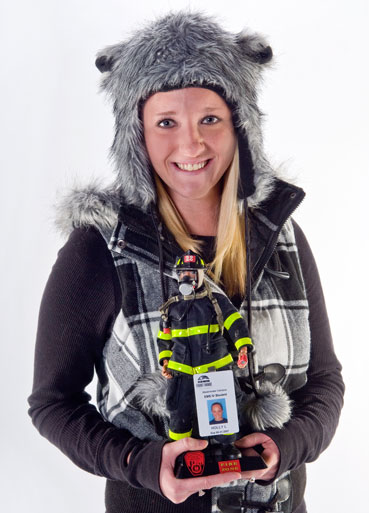 I was born and raised in this beautiful state. Not only do I work for Pet Scoop, I proudly work (serve) as a firefighter for Golden Fire Department. I've been on the dept for almost 2 years and I absolutely love it. My goal is to someday serve our communities as a career firefighter. This past May, I graduated from Red Rocks Community College with my Associates of Fire Science. My avocations include helping others, traveling, painting, water sports, baking/decorating cakes, and anything that involves adventure! I have always had a deep connection with animals, especially dogs. That is what drew me to Pet Scoop. This January will be 6 wonderful years with the Pet Scoop family.
Jeremiah
Commercial Tech
With Pet Scoop since 02/29/2012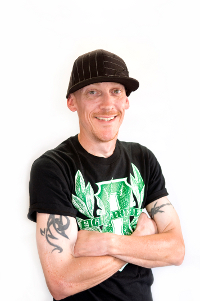 I am a native Coloradan. I am working on designing a clothing line. I love spoiling my 2 year old nephew. Music is also a passion of mine. My desire is to always do a great job here at Pet Scoop and do it with an awesome smile.
Monte
Residential Tech
With Pet Scoop since 03/01/2012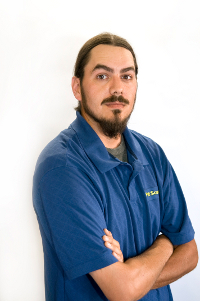 I have been working at Pet Scoop for eight months. I am a native Coloradan and Denverite. I graduated from Metro State University of Denver in 2011 with a Bachelor of Fine Arts in digital media and photography. I also hold degrees in graphic design and animation. I have one dog, Buddy, a three year old boxer.