Pet Scoop is now offering services in Northern Colorado and for a limited time only, receive $25 in FREE Pooper Scooper Service!
Sign up Today using the special coupon code below (good for your area only).
Discover why Pet Scoop is Colorado's Preferred Pooper Scooper service. Kick back, relax, and leave the dirty work to us. Your poop free yard is just a click away.
SPECIAL OFFER:
Sign Up and Get $25 in FREE Pooper Scooper Service!
Coupon code: LONGMONT25
Colorado Owned and Operated
Pet Scoop is your solution! Pet Scoop is extending service to the Longmont area. Join thousands of Front Range neighbors and communities that use Pet Scoop to keep their yards and open spaces poo-lution free! Get an instant quote for your dog waste pick-up needs.

Pet Scoop is Colorado's preferred and one of the most trusted dog waste removal services in Colorado. We provide affordable, convenient, and professional services. Our team of technicians are fully equipped, fast and passionate about dogs.

Start service and find out why Pet Scoop is the Front Range's choice for pet waste removal. We are bringing pet waste management into the 21st century by making it easier than ever to keep your Longmont backyard free of dog poop! With our service, you can kick back, relax, and leave the dirty work to us. Your poop-free yard is as easy as click, schedule, done.

Pet Scoop helps to keep the great outdoors great. A clean outdoors is part of a happy home, and we are bringing happiness to dog owners all over Longmont. If a healthy environment and saving time is essential to you, Pet Scoop is here to help. Here's how it works: On your scheduled day or days, our team will arrive at your home, perform your pet poop pick-up service and take the waste away for proper disposal all while being respectful of your property and pets. In order to ensure hygienic conditions, the technician sanitizes the equipment after every pick-up.

With Pet Scoop's service, you can get back the time you spend picking up after your dog yourself. Our team is happy to do take your chore of poop picker-upper off your hands. Leave it to the pros!

Ready to get started? Contact us today to start saving time. You are on your way to a healthier environment. We make it incredibly easy for you to get a quote and start services with Pet Scoop.

Give us a call at 303-781-POOP or get a quote online. We'd love to hear from you.
We Haul the Waste Away at No Additional Charge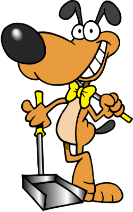 We are serving Longmont area:
80501, 80502, 80503, 80504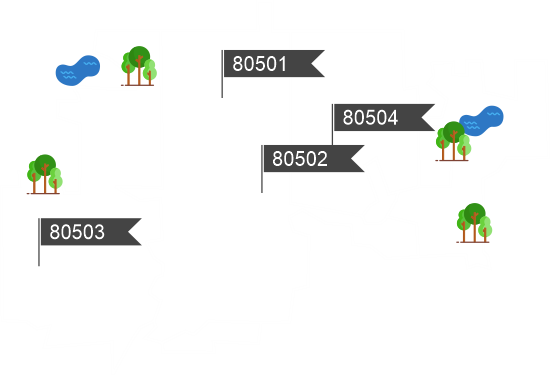 Fun & Interesting Things To Do In Longmont, CO With Your Dog
Longmont was founded in 1871 by a group from Chicago, Illinois. Originally called the Chicago-Colorado Colony, Longmont is the t14th most populous municipality in Colorado and is home to nearly 58,854 dogs! Here are some fun & interesting things to do with your dog.
Sign up for Longmont Poop Scoop Service