As the customer, you are responsible for maintaining safe access into and out of the yard. If we are unable to clean due to access, we will charge for that visit. Please make sure your gate is in full working condition and that your yard is maintained so that we can find the waste. You are responsible for immediately notifying us of any changes in the number of pets and prompt payment of balances due. If your dog is aggressive, please let us know and we will contact you prior to arrival to confirm the dog is not in the yard. We do require confirmation that everyone in the house is aware we will be in the yard so that the dog is not accidentally let out on us. If we are unable to clean because the dog is out or we do not receive confirmation, we will charge for that visit.

As the service provider, we are responsible for removing dog waste from your backyard. We will clean backyard grassy and common areas only, unless you inform us of uncommon areas that the dog uses such as front yards, raised patios/decks, hidden dog runs, garden areas, etc. An additional fee may apply if the combined areas to clean is larger than 1/4th of an acre.

Re-DOO Guarantee: If you are not satisfied with a particular cleanup, please notify us within 48 hours and we will come back to reclean your yard within 1 business day (usually same day).

Monthly Invoices will be sent out on the 1st of each month after services are performed. Your monthly charge will be an Average Monthly rate which is based on your per cleanup rate (i.e. weekly rate x 52 weeks / 12 months = avg monthly rate). Please be aware that some months may have more cleanups or fewer cleanups based on when your scheduled service day(s) falls during the calendar month, but the Average Monthly rate will stay the same.

Balance due, not received within fifteen (15) days will be charged a $7.50 monthly late fee. Balance due, not received within thirty (30) days may be sent to collections and charged a $20.00 collection fee.

A $30.00 fee will be charged on any returned check.

Inclement weather may make it hazardous or impossible for us to make a scheduled cleanup. In this event, we may postpone services until weather conditions are suitable and safe for us to resume. If we are unable to make up a particular cleanup, the Average Monthly rate will still apply due to the additional waste and time required during the next cleanup.

If for any reason your pet(s) will not be using the yard for a certain period (i.e. vacation, illness, etc.) and you do not wish to be charged for an unnecessary visit(s), please contact us at least 24 hours in advance of your regular service day to suspend service and we will prorate your monthly charge. If your pet(s) will still be using the yard and you do not want us to clean, the Average Monthly rate will still apply due to the additional waste and time required during the next cleanup.

Pet Scoop Inc and its owners, officers, employees and affiliates assume no liability for damage to yards, gates, pets or other properties.

Terms, Fees and Promotions are subject to change at any time. In this rare circumstance, you will be notified at least two (2) weeks prior to any changes.

Either party may terminate service (in writing) at any time. Unpaid balances are due immediately.

By initiating service, both parties agree to the above terms and responsibilities.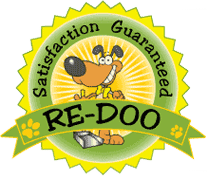 The Pet Scoop Guarantee
To provide you with the best pooper scooper service possible. If you are not completely satisfied with a particular dog poop clean up, simply let us know. We will come back to re-clean your yard or credit your account for that clean up.
We Service the Entire Denver Metro Area
Arvada, Aurora, Boulder, Bow Mar, Brighton, Broomfield, Castle Rock, Centennial, Cherry Creek, Commerce City, Denver, Edgewater, Englewood, Evergreen, Golden, Greenwood Village, Highlands Ranch, Lakewood, Littleton, Lonetree, Morrison, Northglenn, Parker, Roxborough, Stapleton, Thornton, Westminster, Wheat Ridge.