We look forward to assisting you in providing a clean, healthy environment for your family and pets.
We will contact you within one business day to confirm your information and schedule a start date!

Payment Details:
You have chosen to pay by Check for your services..

Payment is required for Initial Cleanup on completion.  Your technician can collect a check at time of cleanup.  If you will not be home, we can take a one-time credit card payment or please leave a check for the larger amount of the Estimated Initial Cleanup (please see your confirmation email for estimate).
After Regular services are completed, we will email your monthly billing statement on the 1st of each month, payment is due no later than the 15th day of each month.
If at any time, you have questions about your service or would like to sign up for Monthly Auto Debit to make payment easier, simply contact us via:
info@petscoop.com
303-781-7667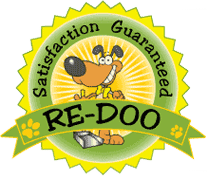 The Pet Scoop Guarantee
To provide you with the best pooper scooper service possible. If you are not completely satisfied with a particular dog poop clean up, simply let us know. We will credit your account for that clean up or come back to re-clean your yard.