Payment Details:
You have enrolled in our Monthly-Auto-Debit payment option.
By far, the easiest way to pay for services
Your Card will be charged on completion of Initial Cleanup
We will email your monthly billing statement on the 1st of each month after regular services are completed and your card will be auto debited on the 3rd day of each month.
If at any time, you have questions about your service or would like to change your card information or cancel Monthly Auto Debit, simply contact us at info@petscoop.com or 303-781-7667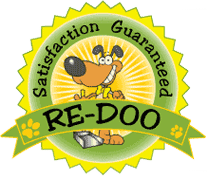 The Pet Scoop Guarantee
To provide you with the best pooper scooper service possible. If you are not completely satisfied with a particular dog poop clean up, simply let us know. We will credit your account for that clean up or come back to re-clean your yard.