Are you looking for a dog poop clean up in Thornton, Colorado? Then Pet Scoop is the answer. We scoop poop! Get an instant quote for your dog poop pick up. Pet Scoop is one of the most successful dog poop pick up services in Thornton. Pet Scoop is well established and reliable. Our passion is serving pets and their people.
You will find us when searching for dog poop clean up service near me because Pet Scoop has served Colorado communities for over 27 years. We are bringing pet waste management to your community by making it easier than ever to keep your Thornton backyards free from waste and safe for your family. You can leave the dirty work to us. Your clean yard is only a click away. A clean yard is part of a happy home, and we bring joy by offering one less thing to worry about to families all over Thornton. When you need a clean outdoor refuge and want to save time, we would love to help you out.
Celebrating 27 YEARS of clean yards…
OFFER: Sign Up & Get $20 Off Your 1st Month of Service
Colorado Owned and Operated
Our professional team of technicians will do a fantastic job. The tech will come to your home and complete the pick up while being respectful of your property. We do a double-check after the cleaning process to make sure nothing is left. We take the waste from your property, unlike some companies that offer pet poop clean up.
After each pick-up, we sterilize our equipment to ensure hygienic conditions. Our team members are very diligent when it comes to clean equipment.
You have enough to do these days. Call Colorado' s preferred poop scooping service at 303-781-POOP or get a quick quote online. Use the coupon for poop scoop on our home page and save! We are looking forward to starting service for you!
Serving the ENTIRE Denver Metro Area Since 1994

One of the LARGEST Dog Waste Removal Services in the Country

One of the LONGEST Running Poop Scooping Services in the United States

ONLY Pooper Scooper Company in Colorado to Compost Dog Waste

MORE Service Days and Frequency Options than any other Poop Pickup Service

Pet Scoop is COLORADO Owned and Operated – We're not a Pet Waste Removal Franchise
We Haul the Waste Away at No Additional Charge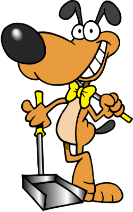 I've been using Pet Scoop for a few years and have never been disappointed. I usually have the same Tech, Crystal, who is awesome, and I think it is a great reflection on a company when they retain such wonderful employees over a period of years. From the front desk to the tech, Pet Scoop is a quality company!
This is a great small company! They care about what they do, a few times I've even had a manager come through and...
I wish other companies conducted business with their customers even half as well as you. I never have to wait more than...
We offer Thornton pet waste removal in the following zip codes:
80023, 80229, 80233, 80234, 80241, 80260, 80602, 80614, 80640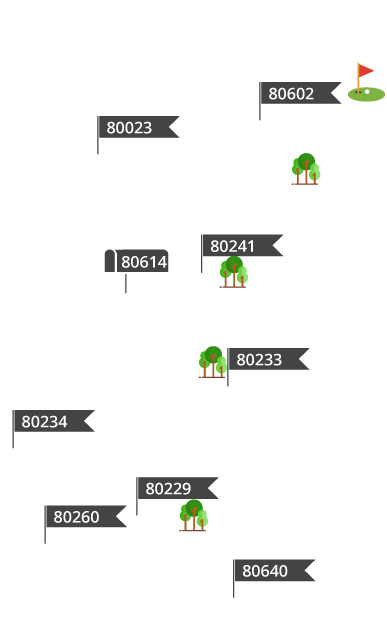 Fun & Interesting Things To Do In Thornton, Co With Your Dog
Thornton consisted solely of farmland until 1953 when Sam Hoffman purchased a lot off Washington Street about seven miles north of Denver. The town he laid out was the first fully planned community in Adams County. Thornton is home to nearly 27,475 dogs! Here are some fun & interesting things to do with your dog.
Sign up for Thornton Poop Scoop Service